Architecture and Design
Humanistic
We are a multidisciplinary creative studio, we develop projects to foster relations between people.
We create spaces, objects and images charged with emotion, with the aim of cultivating well-being and promoting sustainability.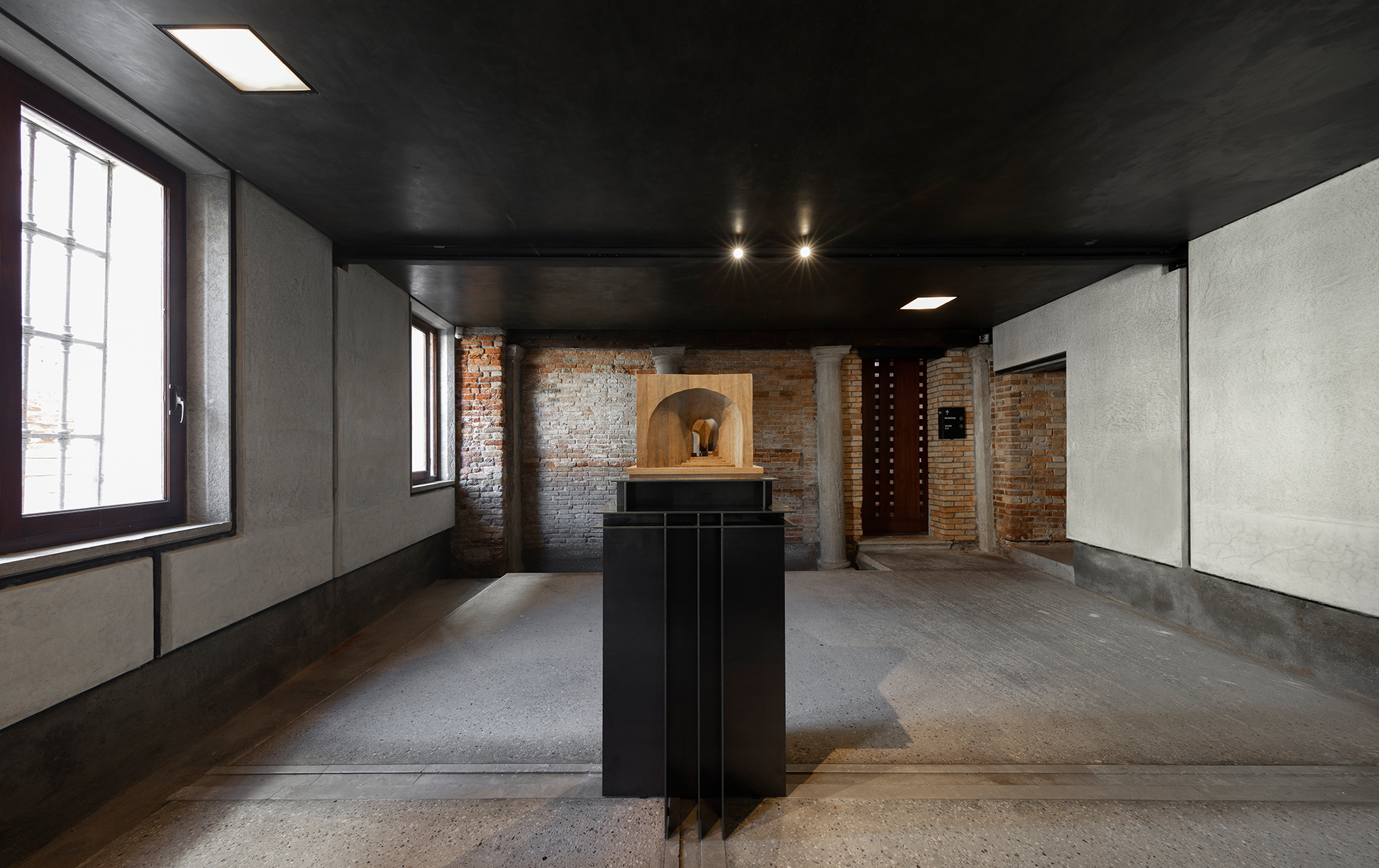 Exhibitions
DoorScape – The Space beyond the Threshold
Venice, 18.05-26.11.23. In conjunction with the Architecture Biennale 2023, the exhibition DoorScape – The Space Beyond the Threshold, curated by Circle and promoted by Oikos and Fondazione Querini Stampalia, opens inside the Scarpa area of Palazzo Querini Stampalia. The project connects works and exhibition elements with the refined material and formal solutions of the space, composing a score that speaks of harmony, coherence, and the encounter between art, design and architecture.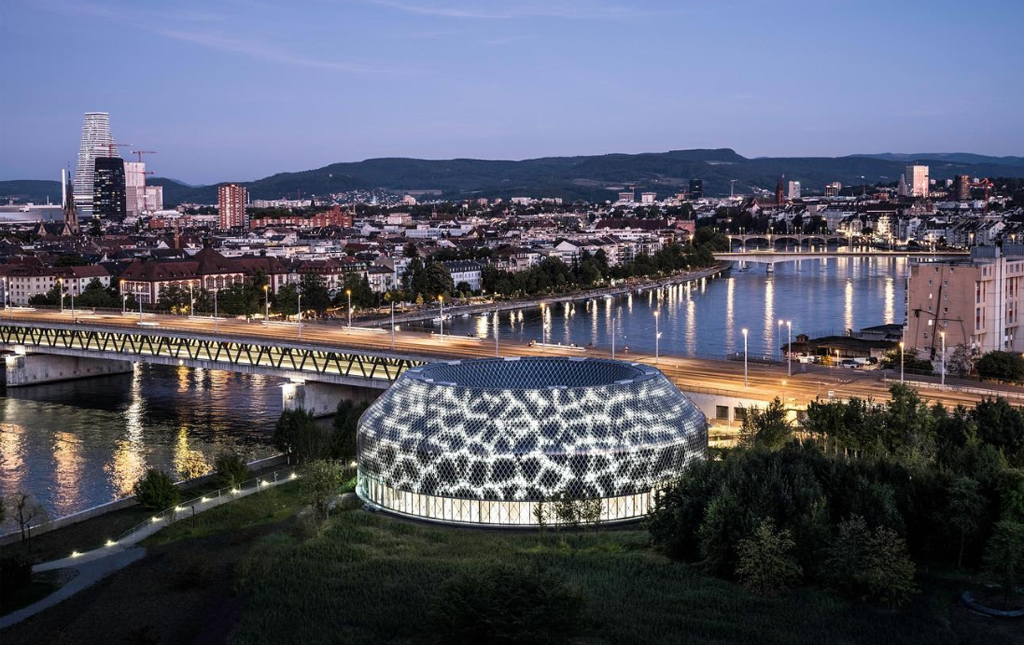 Award
iF Award 2023
Berlino, 15.05.23. During the iF Design Award night in Berlin, the multimedia face of the Novartis Pavillon was awarded the prestigious iF AWARD 2023 Gold.
From the jury's statement: "This is a highly intelligent use of technology, architecture and lighting design. Created with organic solar modules, this zero-energy media façade points the way to a sustainable and communicative skin. The structure suggests an intense dialogue between art and solar power".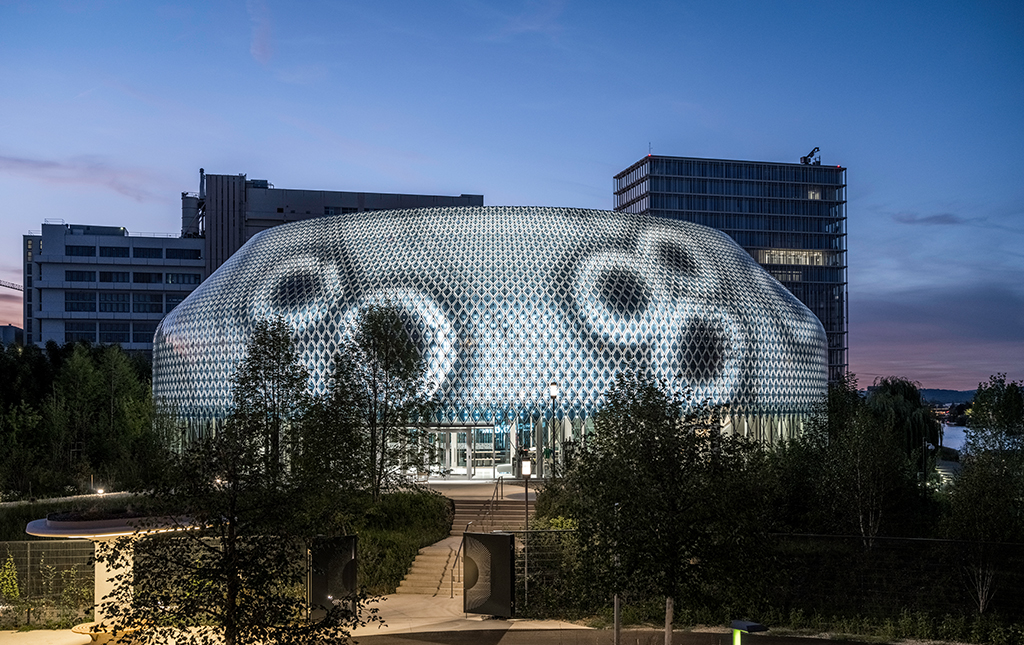 Award
Novartis Pavillon – Zero-energy media façade
Basel, 12.2022. old German Design Award in Excellent Architecture, Bronze Eurobest Award in Design and LIT Lighting Design Award in Exterior Architectural Lighting are the awards won by the zero-energy media façade of the Novartis Pavilion, technologically prepared to communicate meaningful images. We undertook a series of parametric design studies to define the geometry of the façade, which was designed in collaboration with iart, a studio for media architecture.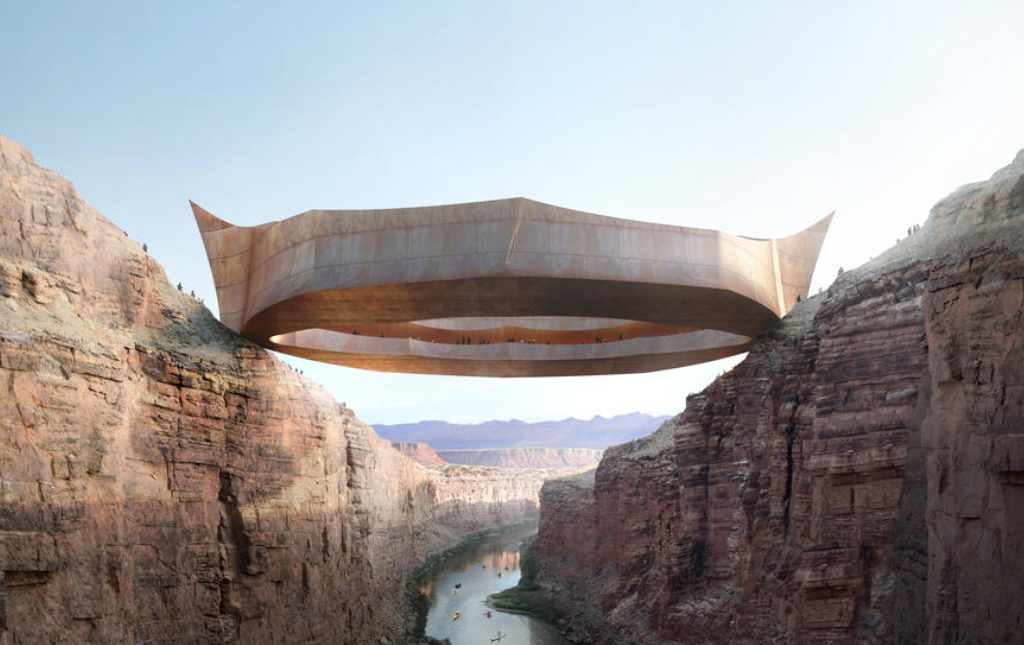 Exhibitions
A kind future – CID
Grand-Hornu, 12.02-27.08.23. In the historic industrial mining complex, a UNESCO World Heritage Site, the Circle presents the humanistic approach of its projects, which focus on humans and their evolving needs. The experimental design of Produzione Privata, presented in the Hay Warehouses, and the visionary architectures of Earth Stations, described in the Stables, are the Circle's visions for responding to increasingly complex challenges, respecting the planet and other human beings, for a Kind Future.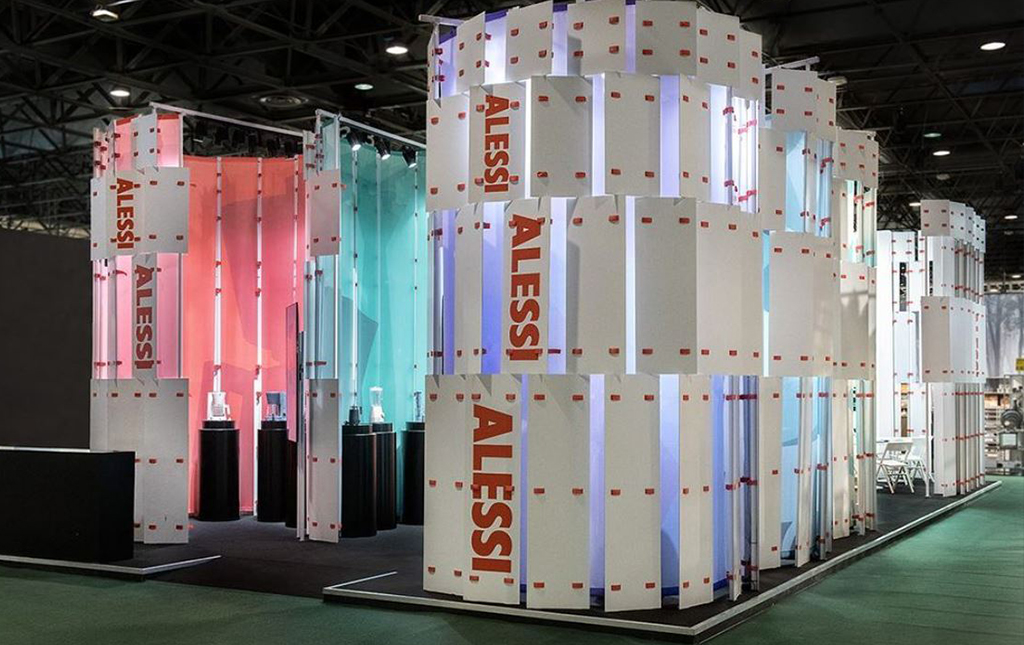 Stand
Alessi – Maison&Objet
Paris, 19-23.01.23. A play of light and shadow, joints and seams tells the identity of Alessi: from kitchen to furniture, from masters of design to contemporary artists. We have relied on the lightness of panels of different sizes: like playing cards tied together by red straps, they allow the visitor to indulge in illusory compositions, rigid and soft at the same time, accompanying a path that winds sinuously and defines the exhibition space, the bar and the lounge.
Our projects bring together expertise in architecture, design, graphics and art
to create fluid and welcoming environments.