Architects, designers, renderers, graphic designers, art historians, model makers, artists, sculptors, writers, teachers, archivists, photographers, directors, economists, psychologists, communications experts... with each new project, the CIRCLE opens up to new disciplines.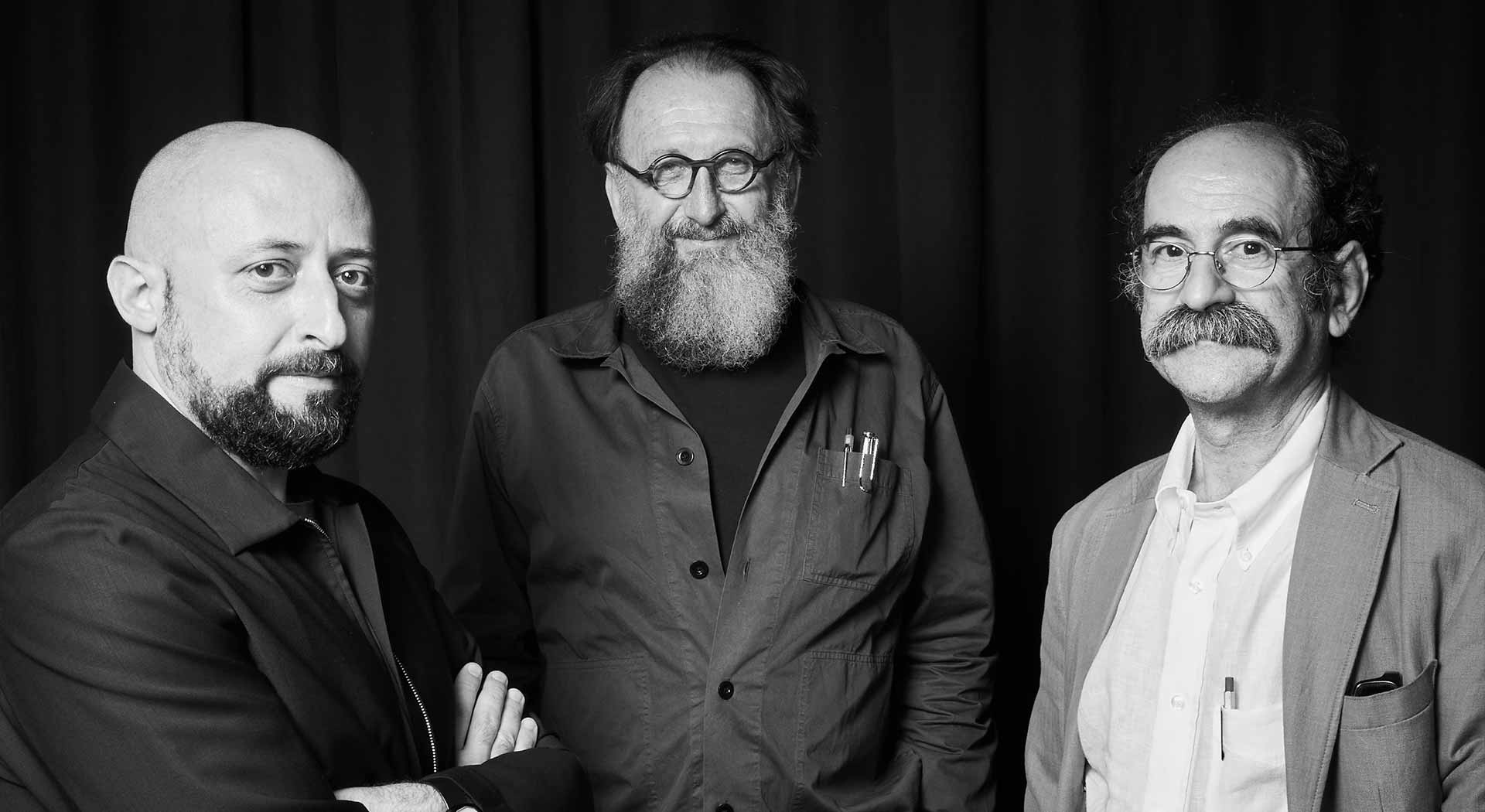 art director for architecture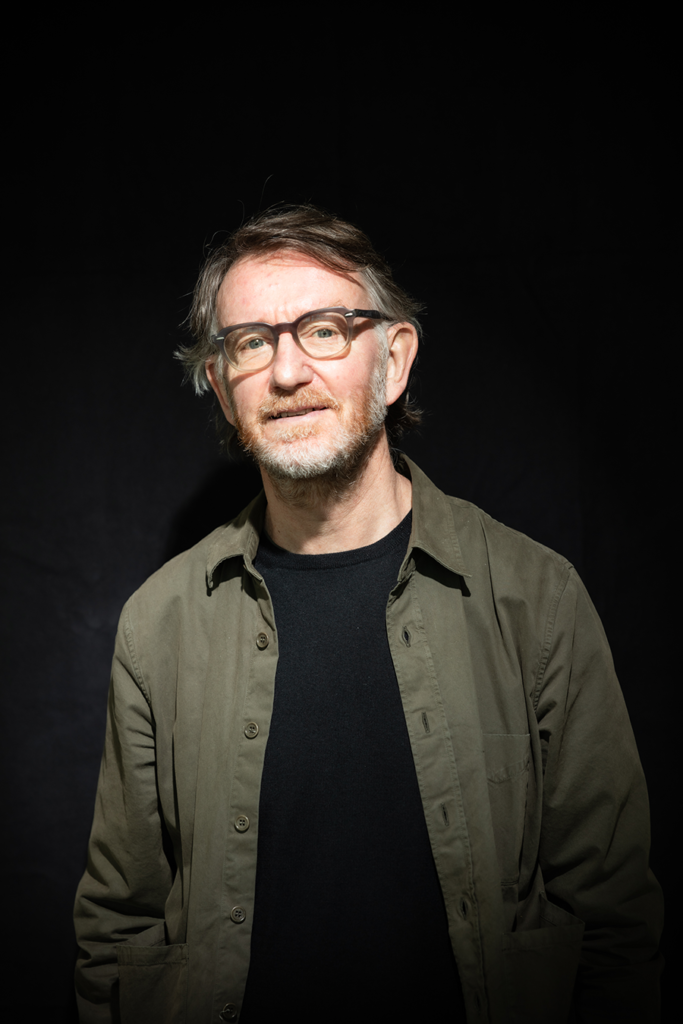 After graduating from the Canterbury School of Architecture in the UK, he moved to Milan in 1985 to take a master's degree in Design at the Domus Academy. After finishing the course, he began his long collaboration with Michele De Lucchi. Today he is art director for the architecture of the studio. He leads the research team and is responsible for the training of the young architects, providing design, iconographic and bibliographic support and recommendations through a maieutic approach. As leader of the teams, he has been responsible for many projects, including the UniCredit Pavilion in Milan, the UniCredit Headquarters in Verona, the Novartis Pavillon in Basel and the competition entry for the Cold War Veterans Memorial in Wisconsin.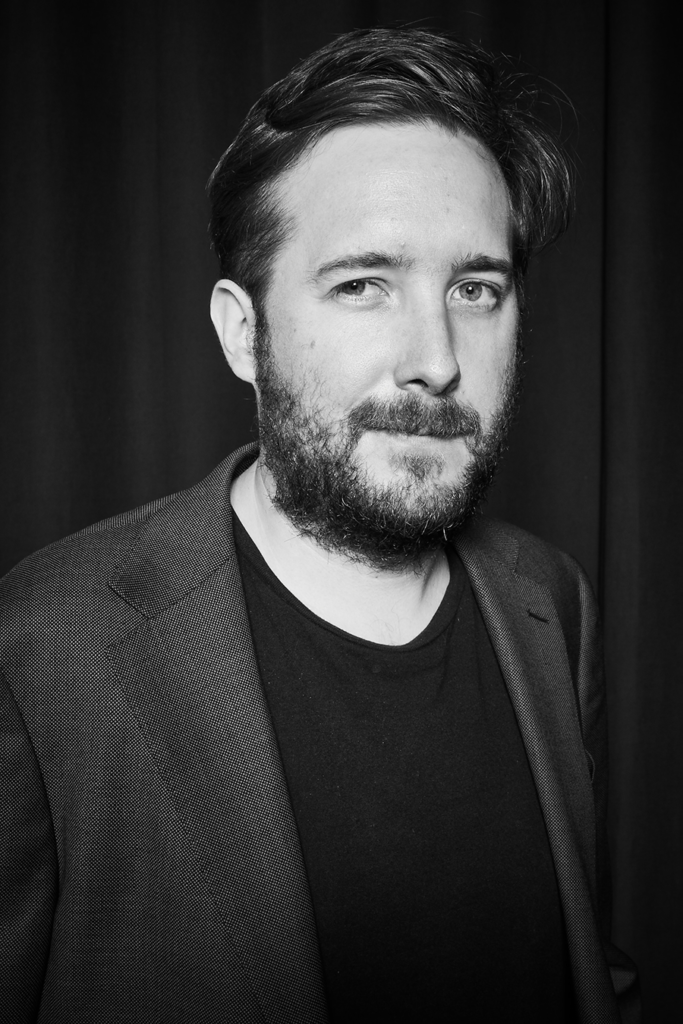 After graduating in International Business Administration from the Rotterdam School of Management, where he also obtained a master's degree in Strategic Management, in 2014 he joined AMDL CIRCLE to be responsible for management planning and overseeing the production processes of the design sector, including the custom-made furniture of Produzione Privata for the Hotel Zirmerhof in Radein in Bolzano and the Novartis Pavillon in Basel. He occupies a transversal role, supporting the management of events and communications, and in particular he coordinated the re-branding of the studio and the construction of the websites of Produzione Privata and AMDL CIRCLE.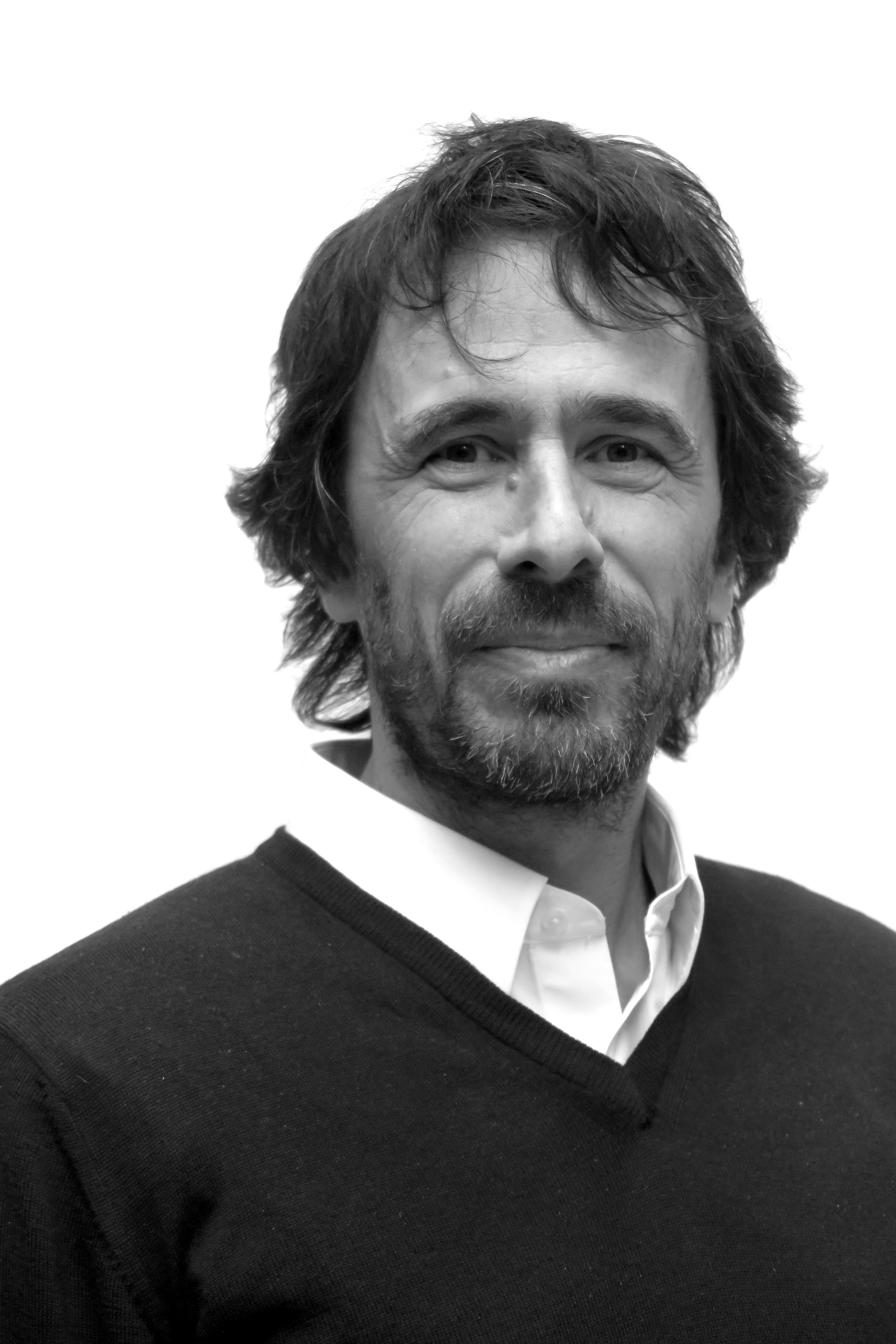 Laureato in Architettura al Politecnico di Milano, nel 1993 entra in AMDL CIRCLE. Con una lunga esperienza nella gestione di grandi progetti di architettura, Alberto accoglie le richieste del cliente, indaga i valori del luogo e guida i team nella ricerca e nella realizzazione di soluzioni innovative che sanno valorizzare le identità preesistenti. Con questo atteggiamento progettuale ha coordinato i lavori georgiani dello studio tra cui il Palace of Justice a Batumi e il Ponte della Pace a Tbilisi, e numerosi incarichi per Intesa Sanpaolo come il padiglione The Waterstone in occasione di Expo 2015 Milano e le più recenti Gallerie d'Italia – Torino.
a.bianchi@amdlcircle.com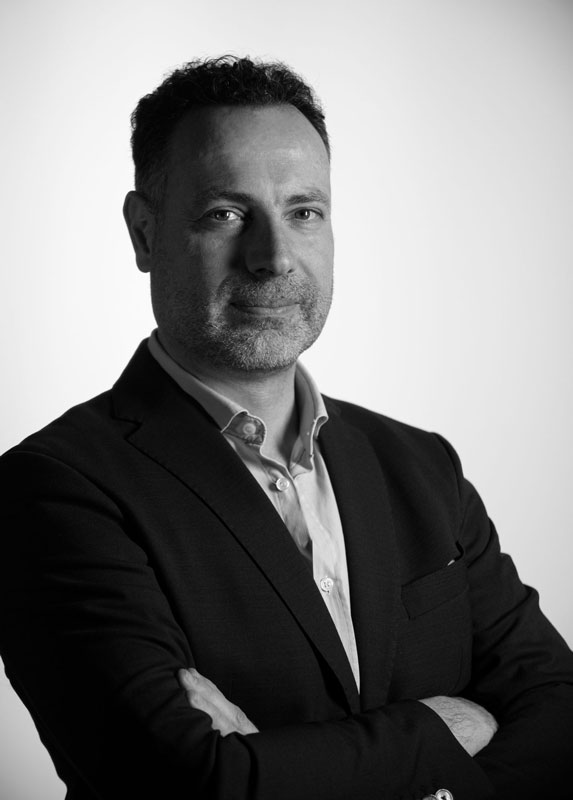 Terminati gli studi in Industrial Design allo IED di Milano, dal 1999 si occupa di prodotto per AMDL CIRCLE. Nel ruolo di Head of Design, collabora all'ideazione di oggetti, si confronta con progetti di interior design e affianca gli architetti per definire soluzioni sul prodotto. Per Produzione Privata segue tutto il processo progettuale, dall'ideazione alla definizione del dettaglio, e lavora a stretto contatto con gli artigiani, garantendo un'alta qualità realizzativa e l'unicità del risultato. Con Michele De Lucchi ha progettato la collezione Plissè di Alessi, la collezione Float di Stellar Works, la libreria Inumbra di District Eight.
a.nason@amdlcircle.com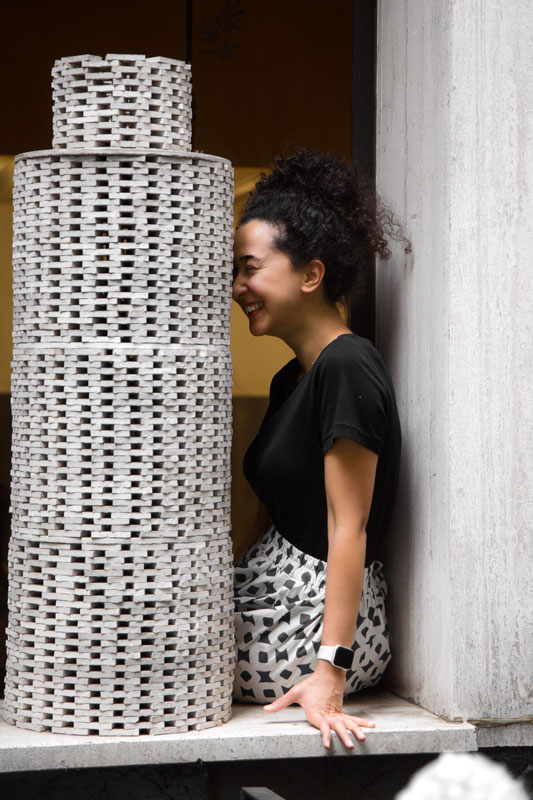 A graduate in Architecture at the Milan Politecnico, she has collaborated with Milanese studios studi milanesi. Nel 2019 entra in AMDL CIRCLE, dove oggi lavora nel team di interior design contribuendo alla creazione degli ambienti e delle atmosfere, con la sua sensibilità nel combinare materiali, luci e colori unita all'attenzione nella cura del dettaglio. Banafsheh è inoltre una visual artist, capace di creare immagini suggestive dei progetti da sviluppare con i clienti. Lavora contemporaneamente ai concept e alle visualizzazioni di vari progetti dello studio tra cui il Museo di Poltrona Frau, gli stand Azimut e le Gallerie d'Italia a Napoli e Torino.
b.razavi@amdlcircle.com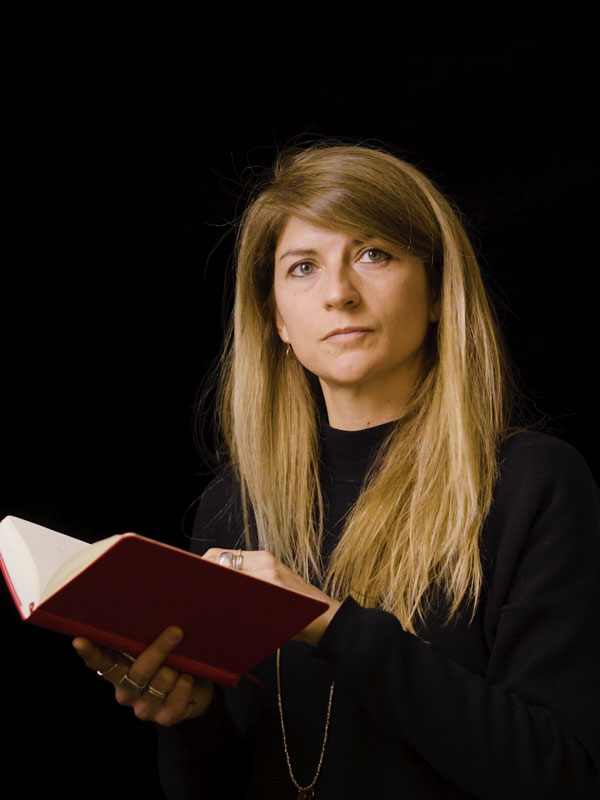 Laureata in storia e critica dell'arte all'Università di Milano, ha frequentato la Scuola di Specializzazione in beni storico artistici e ha approfondito il mondo degli archivi fotografici alla Fondazione Alinari, alla Fondazione Zeri e all'ICCD. Collabora con Domus, Meridiani e Silvana Editoriale, per cui scrive e svolge attività di ricerca e curatela. Ha curato l'archivio di Domus e dal 2018 entra in AMDL CIRCLE per curare l'archivio di Michele De Lucchi, occupandosi della conservazione e valorizzazione e contribuendo ai progetti culturali ed editoriali, come la mostra "Sapere come usare il sapere" alla XVII Biennale di Venezia e il libro Connettoma, edito da Silvana Editoriale. Insieme a Promemoria, ha ridisegnato l'archivio digitale di De Lucchi e dello studio.

c.moro@amdlcircle.com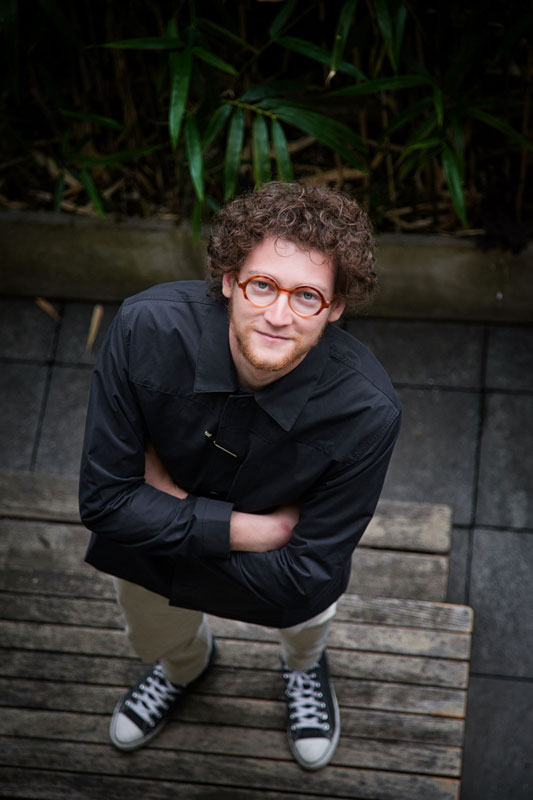 Laureato  in Architettura al Politecnico di Milano, nel 2021 consegue un Master presso l'Accademia Adrianea di Roma specializzandosi in museografia e allestimenti. Affascinato dalla ricchezza degli stimoli insiti al mondo dell'architettura, Denny trova attraverso la ricerca e la sperimentazione formale la chiave per rendere i progetti irripetibili e futuribili. Entra in AMDL CIRCLE nel 2021, dove si occupa di progettazione architettonica a diverse scale, da quella urbana fino all'interior design, seguendo il progetto in tutte le fasi. Ha collaborato ai progetti degli stand Azimut, il Seminario di Porta Venezia, al concorso per Poste Coworking.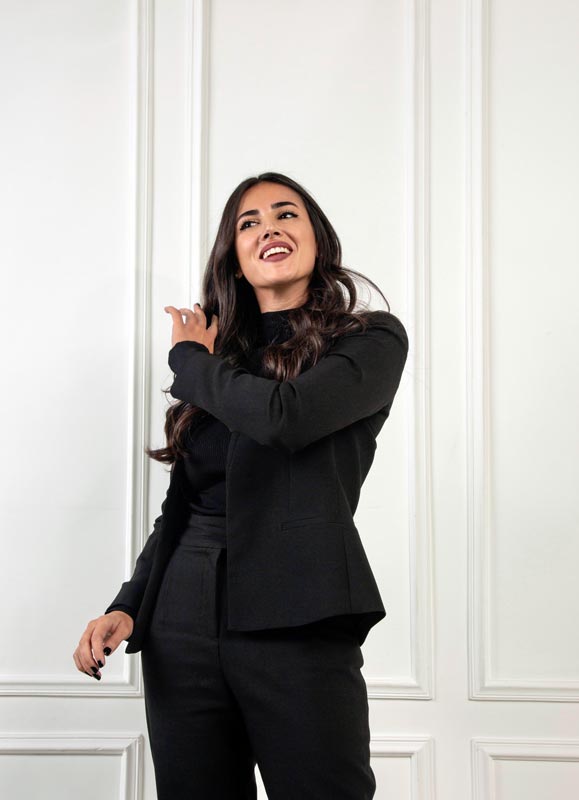 Laureata nel 2016 in Architettura e Ambiente Costruito presso la German Jordanian University di Amman, in Giordania, collabora quattro anni in uno studio di design in Giordania. Conseguito un Master in Furniture Design presso il Politecnico di Milano, nel 2021 entra in AMDL CIRCLE. Oggi lavora su molteplici progetti che vanno dal design dei prodotti Alessi, agli allestimenti per le mostre come "Magna Charta" in occasione di Homo Faber 2022 a Venezia e "Le torri di Penelope" per Lelievre Paris durante il Salone del Mobile 2022. Collabora al progetto degli stand di Azimut Yachts sperimentando e disegnando layout consoni alle diverse ambientazioni delle varie località internazionali.
art director, graphic design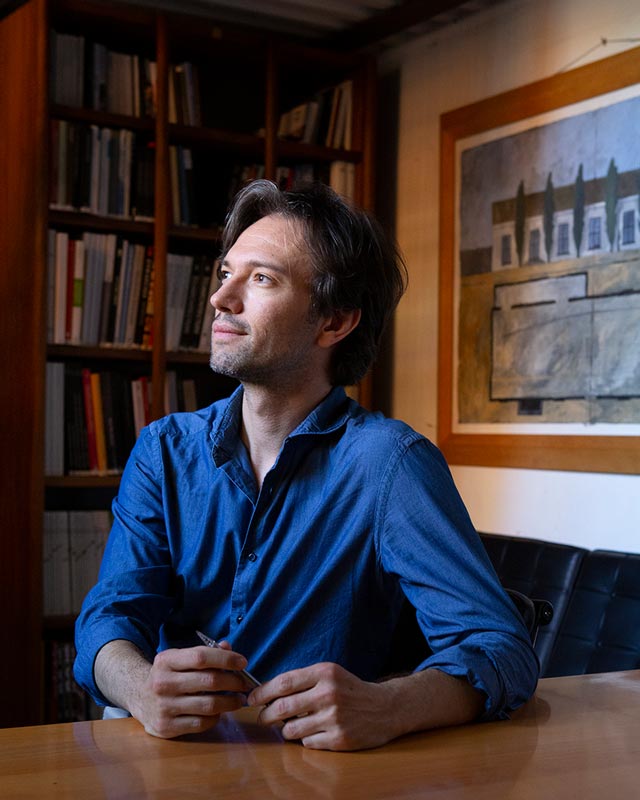 He graduated in Architecture from the Politecnico di Milano and after gaining experience abroad (FAUP in Porto, Dominique Perrault Architecture in Paris), in 2008 he began to work with firms in both Bergamo and Milan. He then founded the Brembilla Forcella Architetti studio, which achieved notable success in the field of competitions. In 2014 he joined AMDL CIRCLE where he is responsible for the development of residential projects, including the Akhasheni Resort in Georgia. His experience has become fundamental for the studio's participation in competitions, and he now coordinates all phases of the process. Leading a team of young architects, he has managed a series of competitions, including ones for the Cold War Veterans Memorial in Wisconsin and for the new Poste Francobollo offices.
f.forcella@amdlcircle.com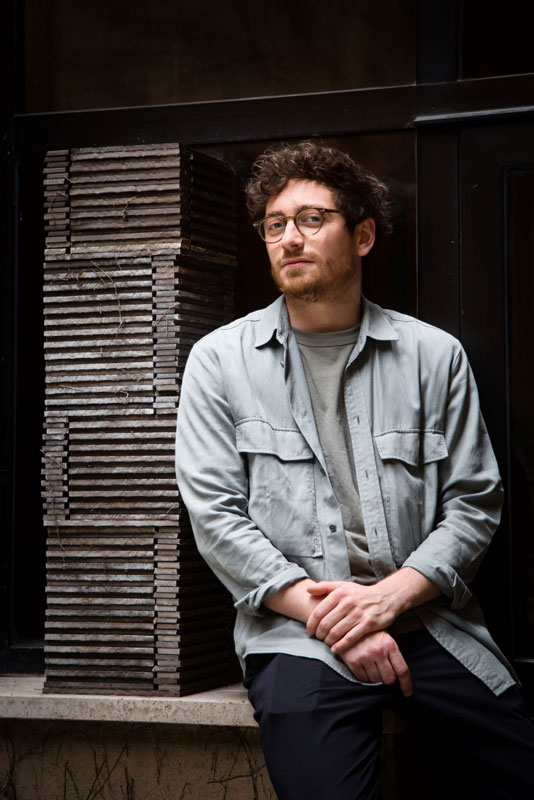 A graduate in the Architecture of Constructions at the Milan Politecnico, in 2015 he collaborated on landscape projects with YellowOffice and from 2016 to 2018 with Zanetti Design Architettura. He participated, together with Fosbury Architecture, in the Architecture Biennale 2016 with the M.U.R.O. project for the Venice Pavilion.
Giacomo entra in AMDL CIRCLE nel 2018 dove si occupa di progettazione architettonica gestendo grandi progetti come le Gallerie d'Italia a Napoli, le Case del Prato dello Zirmerhof Hotel a Redagno di Sopra, il San Barbato Pavilion a Lavello e le Torri per i laboratori del campus Open Zone di Zambon.

g.nava@amdlcircle.com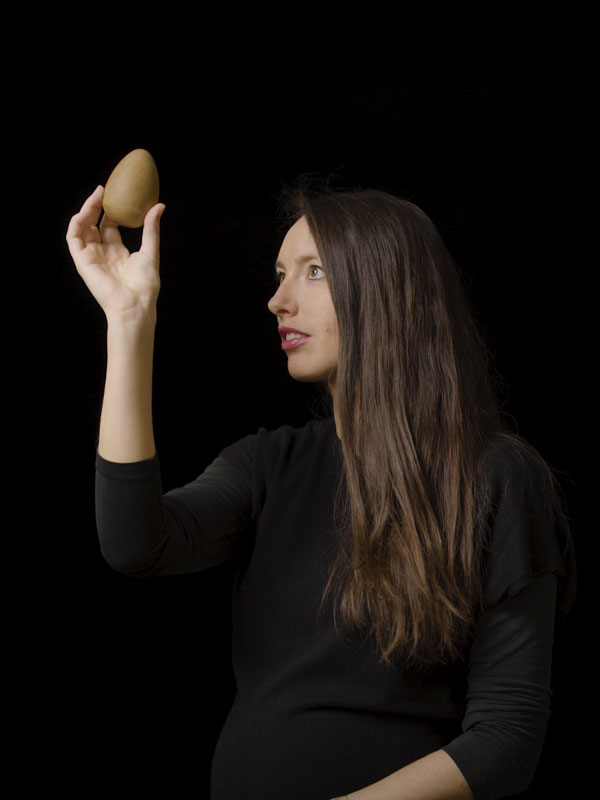 Terminati gli studi in interior design all'Accademia di Belle Arti di Brera, Greta entra subito a far parte di AMDL CIRCLE occupandosi di allestimenti espositivi, installazioni per eventi fieristici, retail e sviluppo di immagine coordinata. Nel ruolo di responsabile gestisce le diverse fasi dei progetti, dal concept alla direzione artistica, per creare ambienti capaci di raccontare, attraverso il linguaggio del CIRCLE, l'identità dei clienti come negli stand per Poltrona Frau, Alessi, Artemide. Ha coordinato la realizzazione dell'allestimento per Magna Charta in occasione di Homo Faber 2022 a Venezia.
g.rosset@amdlcircle.com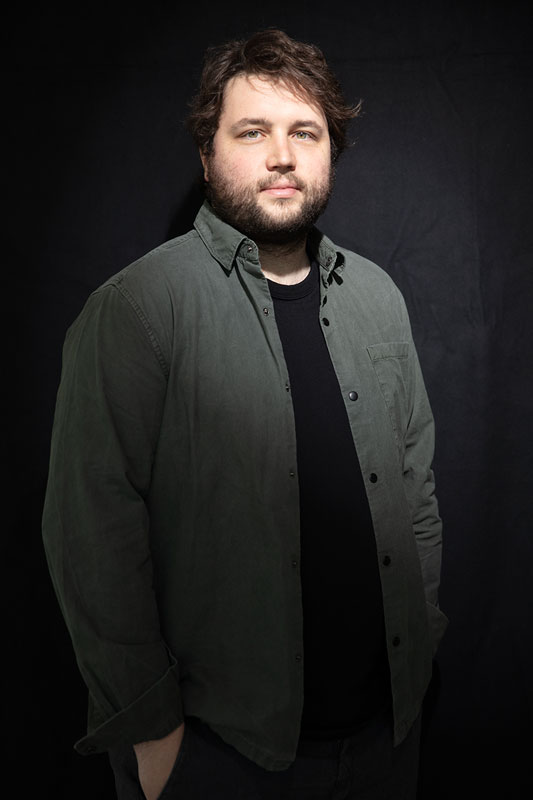 Laureato in Ingegneria Edile e Architettura dopo aver studiato all'Università degli Studi di Brescia e all'École Spéciale des Travaux Publics, du bâtiment et de l'industrie (ESTP) di Parigi, lavora a progetti di infrastrutture, spazi pubblici, edifici religiosi e residenziali in Italia e in Francia. La sua passione per la tecnologia e l'architettura lo porta a specializzarsi nella visualizzazione architettonica. Nel 2019 entra in AMDL CIRCLE, dove oggi ricopre il ruolo di Head of 3D Art. Con l'obiettivo di rappresentare al meglio il futuro rendendo visibili le idee attraverso le immagini, Guido contribuisce a progetti di rilievo internazionale come il Novartis Pavillon a Basilea, il Rokko Silence Resort in Giappone e il concorso per il Cold War Memorial in Wisconsin.
g.tarantola@amdlcircle.com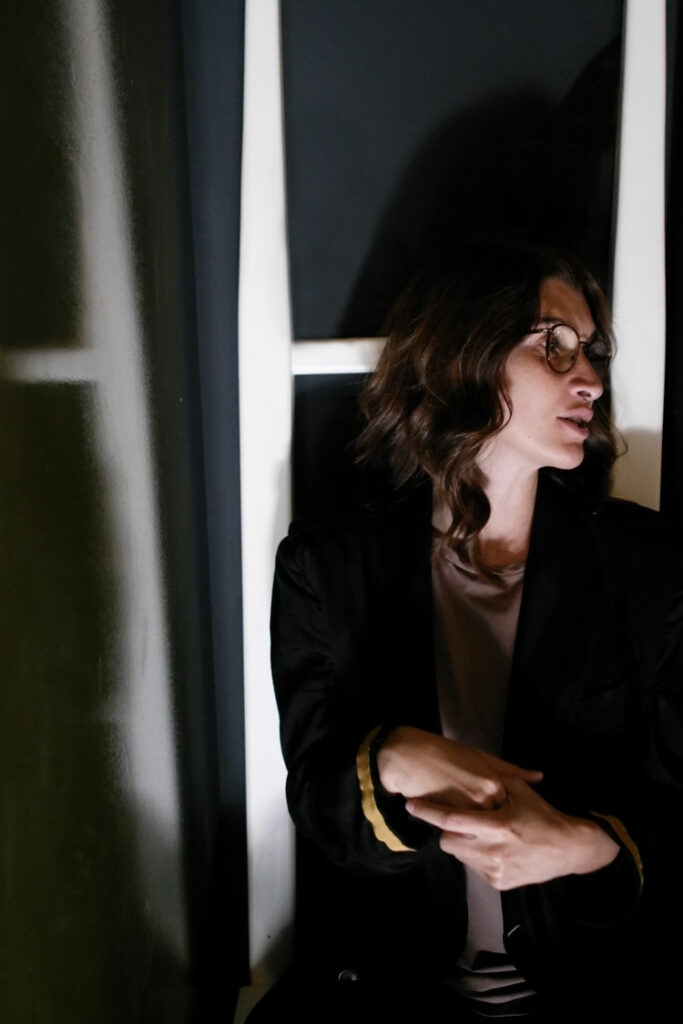 Il rapporto con AMDL CIRLCE è iniziato nel 2018. 
Irina è partita per Milano a settembre 2018, ha lavorato con il team di Michele per un periodo, conosciuto tutti membri dello studio, dopo di che è tornata in Georgia, da dove inizia una lunga, intensa ed interessante collaborazione a distanza.
Vive a Tbilisi, Georgia. Laureata in Architettura e specializzata in Exhibit Design.
è rappresentante dello studio i in Georgia.
Il suo lavoro consiste nel seguire i progetti dello studio in Georgia, capita anche di lavorare sui vari progetti in corso in Italia, avendo sempre comunicazione con il CIRCLE.
I progetti più importanti a cui ha lavorato sono: Akhasheni Resort, Hotel Telavi e Kempinski Interior Project a Tbilisi; 
Concorsi : 900+100; Kakabadze Art House Rehabilitation and Adaptation project, Kutaisi, Georgia.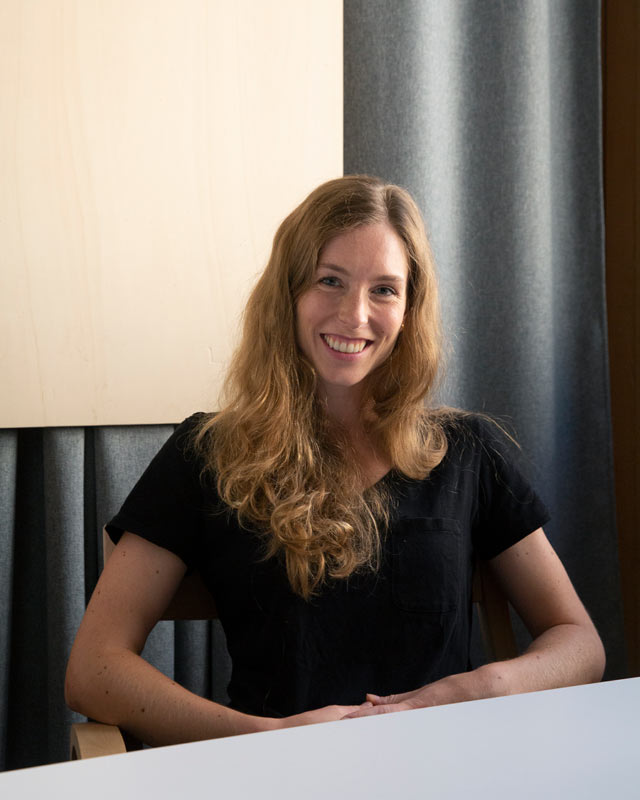 After graduatiing in Interior Design at the IED in Milan, she joined AMDL CIRCLE in 2019. Focusing her attention on the influence of space on human behaviour, she is committed to translating client needs into innovative and original interior projects. She has worked on the concepts and on the definition of the detailed design for the Gallerie d'Italia in Turin and Naples. Every year, she is responsible for the construction of stands for clients such as Azimut, Artemide and Poltrona Frau. She was also part of the design team for the Akhasheni Resort in Georgia and the Rokko Silence Resort in Japan.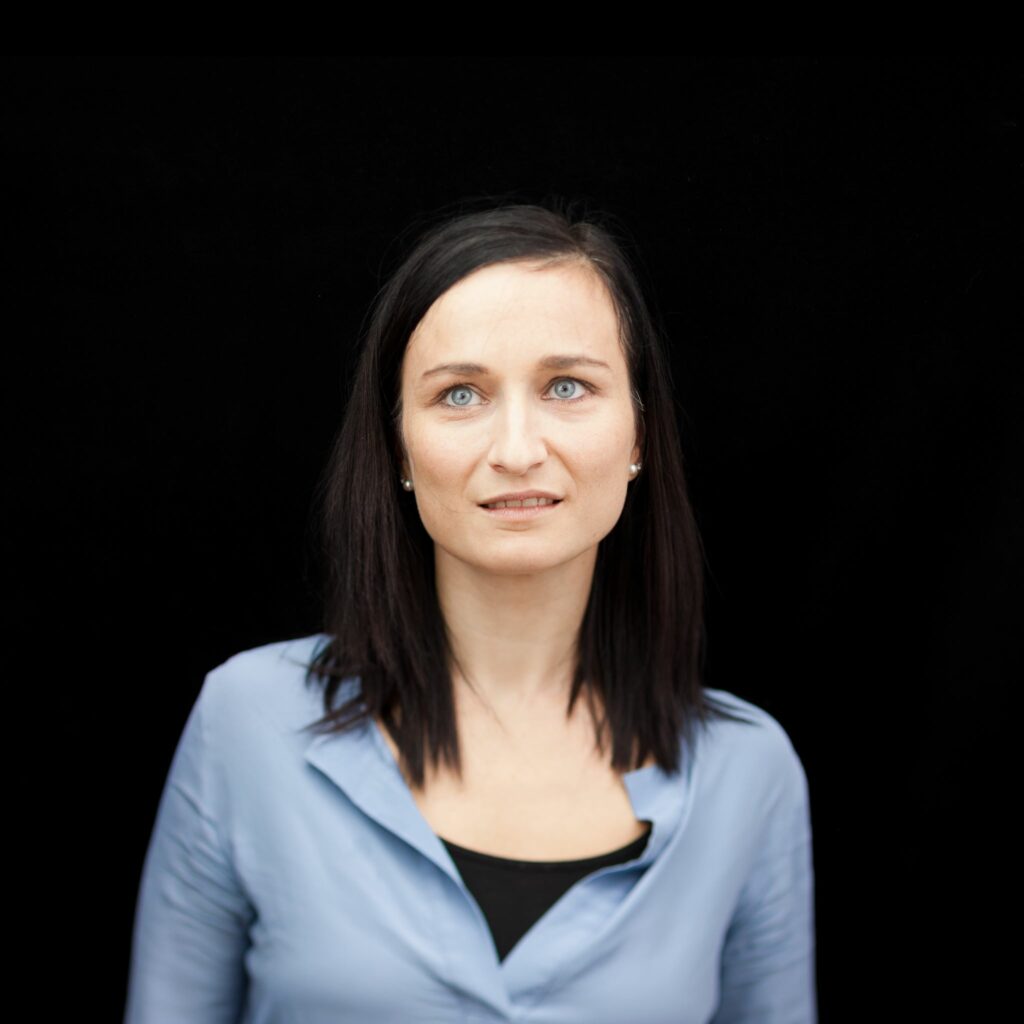 After graduating in Art History from the University of Parma, in 2011 she began to work on conserving and developing the archive of Michele De Lucchi and AMDL CIRCLE, promoting the use of its historical and contemporary heritage and disseminating the design thinking of the studio. To this aim, she works on conceiving and curating publishing and exhibition projects and coordinating their development. She recently worked on the book Earth Stations. Future sharing Architectures Earth Stations. Architetture per il Pianeta Terra and curating the exhibition "Knowing how to use Knowledge" for the 17th Venice Architecture Bienniale.
m.baetta@amdlcircle.com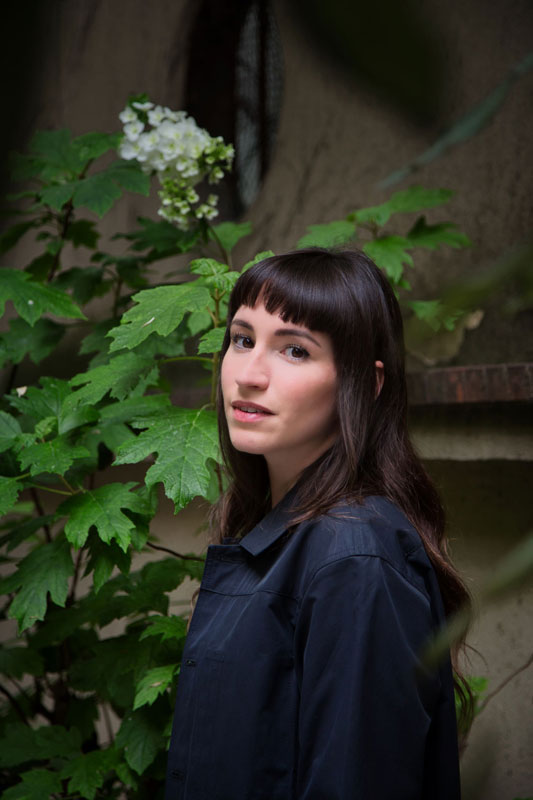 Terminati gli studi in Interior Design allo IED di Milano, dove consegue un corso di specializzazione in Lighting Design, Marta inizia a lavorare come interior designer e durante questo periodo cresce la sua passione per la computer grafica. Nel 2021 entra in AMDL CIRCLE dove ricopre il ruolo di 3D Artist, seguendo la progettazione e la visualizzazione di progetti di architettura e interior design tra cui il Rokko Silence Resort in Giappone, il concorso per Poste Francobollo e Poste Coworking, gli esterni dell'edificio di Molino delle Armi.
m.provenzano@amdlcircle.com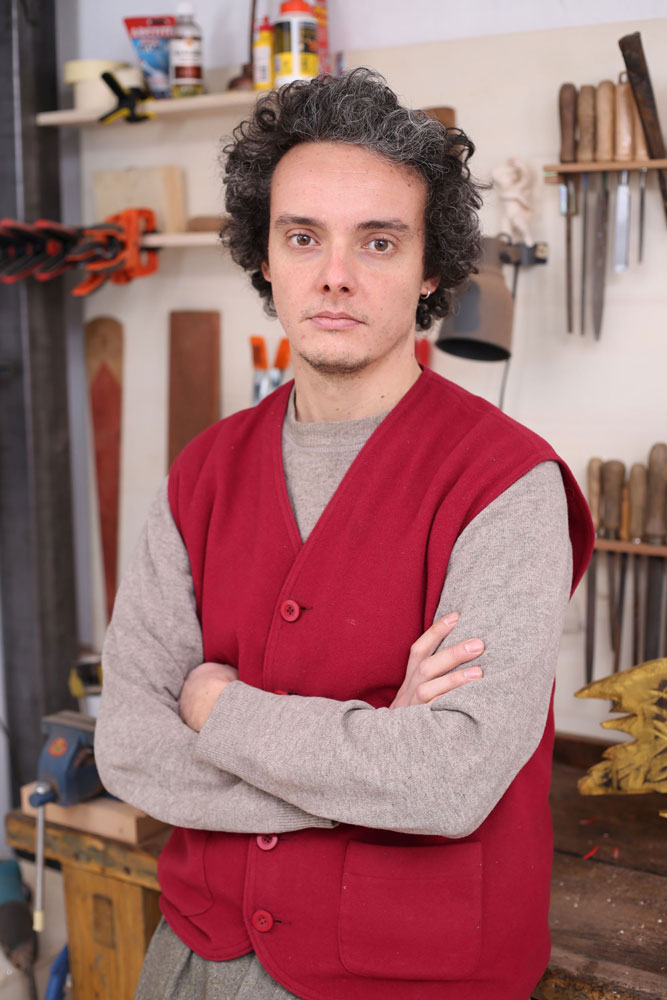 Laureato al Politecnico di Milano in design di prodotto, entra nel Circle nel 2012. Progettista, scultore e modellista, nutre un grande amore per il legno, materiale d'elezione della sua condotta progettuale con cui costruisce prototipi, modelli concettuali, maquette in scala, ma anche sistemi per allestimenti ed esposizioni. Utilizza tecniche artigianali tradizionali coniugate alle più moderne innovazioni tecnologiche per contribuire, in qualità di responsabile di laboratorio, al processo progettuale dello studio.
m.diciommo@amdlcircle.com
He graduated in Architecture from the Politecnico di Milano and in 2010, after having gained experience at Jo Conen in Maastricht, he joined AMDL CIRCLE. Today he is responsible for urban architectural projects, from initial concept to the definition of construction details and the management of the construction site. In the role of architect in charge, he follows the studio's major projects, such as the Rokko Silence Resort in Japan, the tower-hotel for the Fondazione Fiera in Milan and the repurposing of the Cantine Ferrari in Trento.
m.delmarco@amdlcircle.com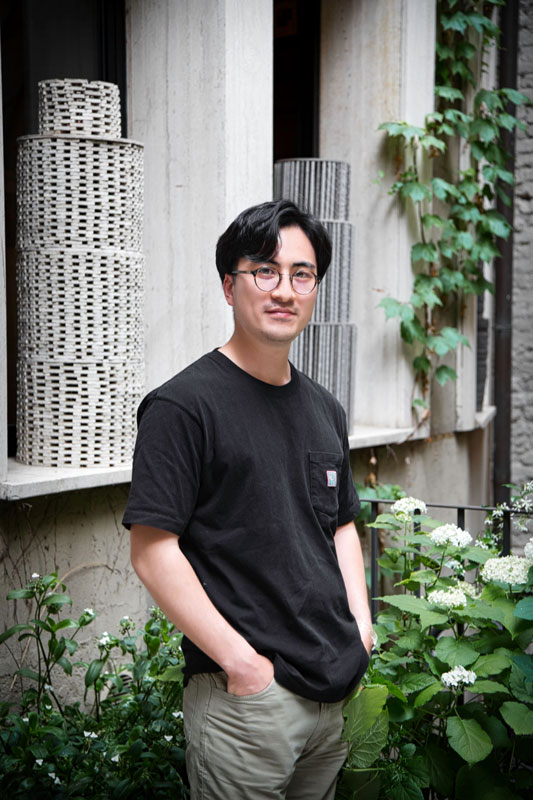 After graduating in Architecture from the IUAV in Venice and the Politecnico di Milano, he worked with a variety of Milanese design studios. Passionate about classical and contemporary humanistic culture, he sets himself the goal of designing new architectural forms projected towards the future. For this reason, in 2021 he joined AMDL CIRCLE, where he is currently working on the project of the Rokko Silence Resort in Japan and the Casa BFF competition in Milan.
r.furukawa@amdlcircle.com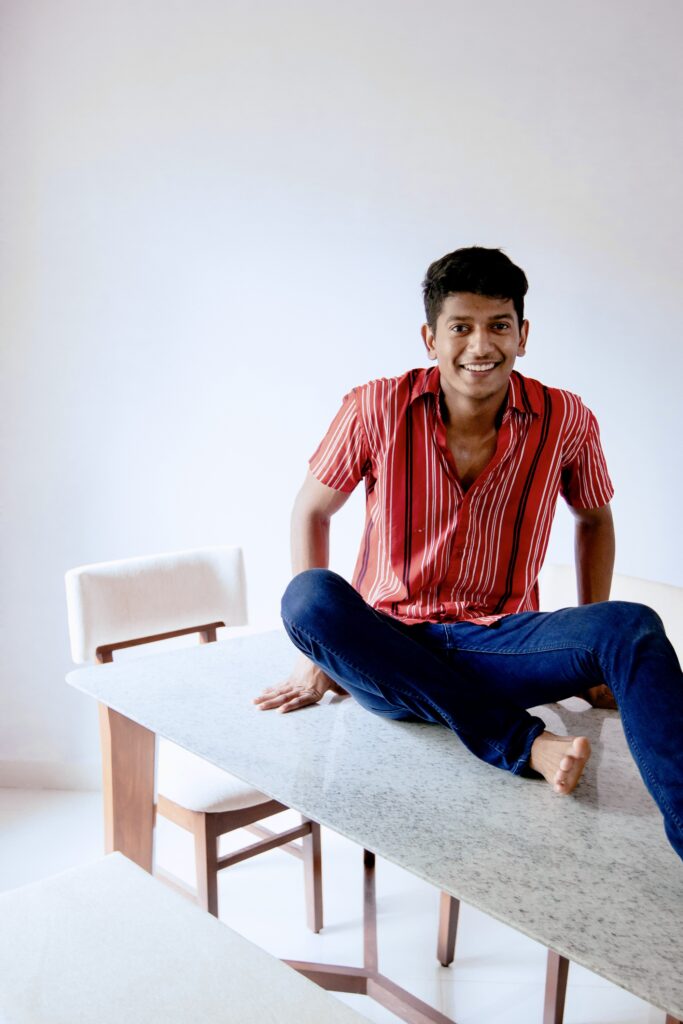 Laureato in Architettura a Goa (India), nel 2020 consegue il Master in Furniture Design presso il Politecnico di Milano e nel 2021 entra in AMDL CIRCLE. Salmaan è una figura poliedrica che si muove tra design e architettura, impegnato nelle realizzazione di progetti che favoriscano la felice coesistenza degli esseri umani. Tra i progetti di design ha seguito la selezione dei colori, della trama, delle finiture del tappeto Sentieri per Carpet Edition. Come architetto lavora all'ampliamento di edifici residenziali e alla fruizione di spazi privati anche per il pubblico.
s.sayed@amdlcircle.com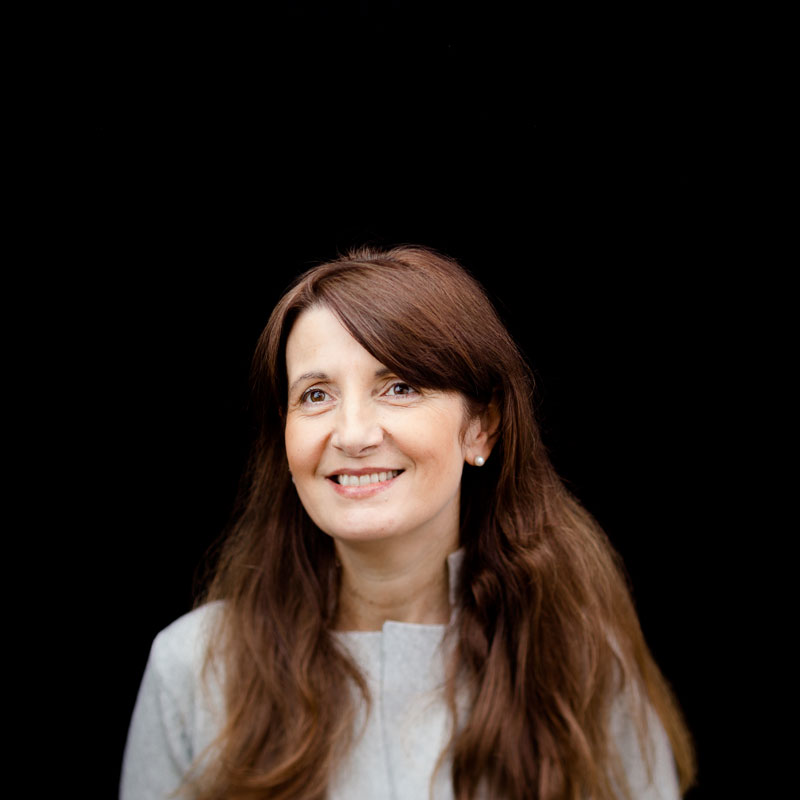 Laureata in Architettura al Politecnico di Milano, nel 2001 entra in AMDL CIRCLE e si occupa di progetti di natura e di scala diversa, dall'architettura e all'interior design. L'interesse per i poli museali si è realizzato negli allestimenti di Gallerie d'Italia Torino e Napoli (2022), nella casa museo di Alessandro Manzoni a Milano (2015), nella mostra in Triennale di Ettore Sottsass (2017), in The Wartstone, il padiglione Intesa Sanpaolo di Expo 2015. Nel suo percorso si è occupata del mondo degli uffici con il Campus di Intesa San Paolo a Moncalieri (2006), la sede di New York di Intesa San Paolo (2008), le filiali bancarie Italiane, come pure del mondo dell'ospitalità con hotel e residenze private in Italia e all'estero.
s.agabio@amdlcircle.com